LOGISTICS
Where is the event?
How to get there?
Where to stay?
To eat?
What else to do while there?
CLICK HERE
PROGRAM
When will the speakers
be on stage?
What are their topics? When are the breaks?
PENDING
MISSION
Who are we?
What brings us together?
What do we seek to accomplish?
Why?
CLICK HERE
PICTURES
Who was there?
What did it look like?
What & Who do
attendees see
at the Expo?
CLICK HERE
The Red Pill meme is based on the 1999 sci-fi movie,

The Matrix

, in which humans lived in a state of total illusion, not reality, and they must take the red pill to see the world as it really is.
Speakers, Topics and Previews
All returning speakers have new topics!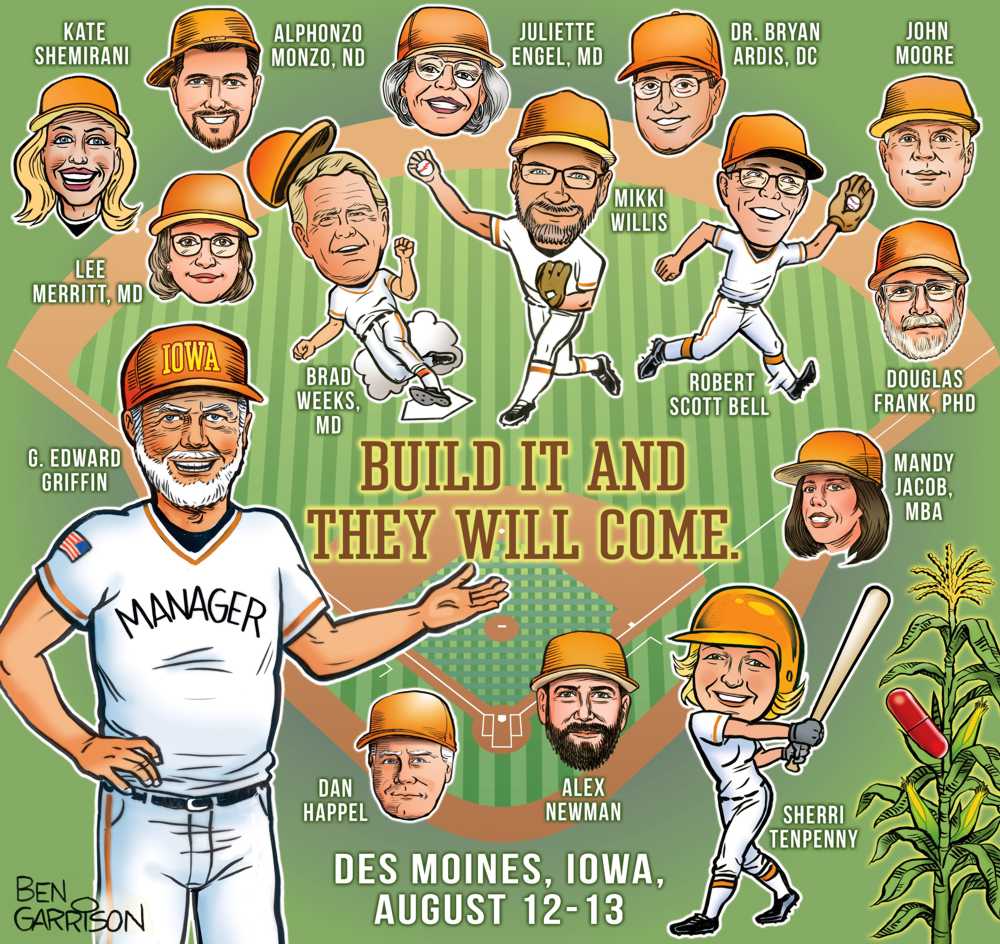 Thanks to Ben Garrison for creating and donating this great portrait.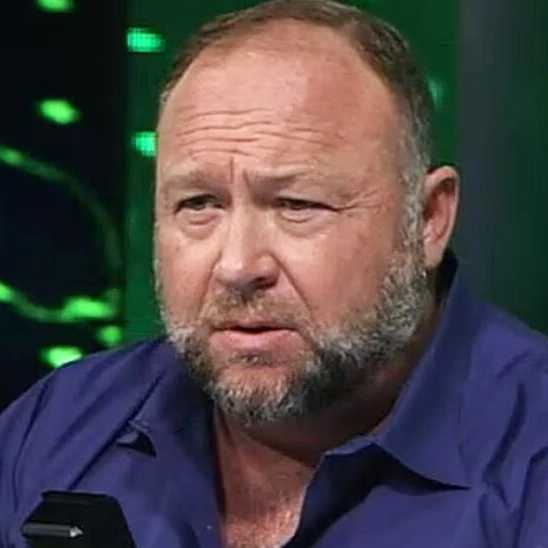 Alex Jones, is an Internet commentator known for being controversial and for being right. He will update us on his latest activities and answer questions.*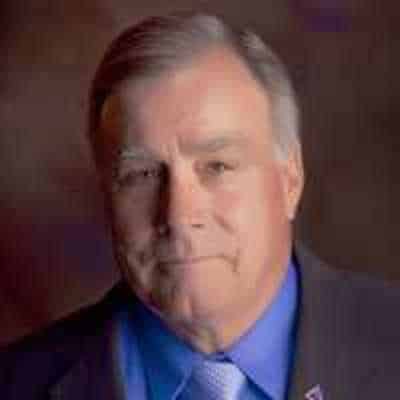 Dan Happel, Director of Red Pill Expo, Retired Businessman, Radio Show Host, member of Freedom Force Council.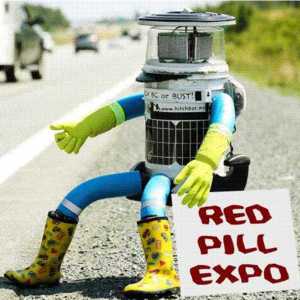 No, this is not a speaker. It's a truth seeker hoping to deprogram himself at the Red Pill Expo so he can be free of dehumanizing control by the Matrix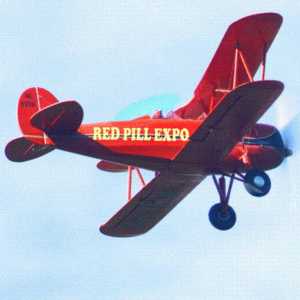 If you don't have a bi-plane or blimp, rent a car at the airport to get to your hotel and to do some serious sightseeing. From air or ground, Iowa beckons.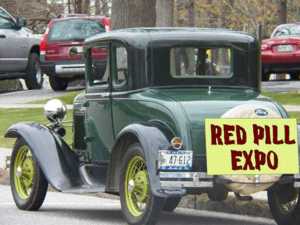 Perhaps it's time to pack up the car and take an old fashioned cross-country trip – just like the good old days. See America from the ground for a change. Drive through the mountains and prairies. Visit the historic places. If not now, when?
* Exclusive message for this conference delivered by video.
"To oppose corruption in government is the highest obligation of patriotism." – G.E. Griffin
   Free Classes and Workshops on Monday Aug 14 
These sessions are not part of the Expo but are free to anyone who wishes to attend. Tickets are not needed but reservations with the hosts are recommended to ensure that space is availble.
How to Form a Red-Pill University Campus in your Community
Breakfast session 8:30-10:30 AM. Networking until Noon. Location to be announced.
G. Edward Griffin and team organizers of Red Pill University will explain the functions and goals of RPU campuses and how to get them established in local communities. Breakfast will be served first. Presentations, brainstorming, and Q&A will follow. A break at 10:30 will be followed by a networking session during which we will get to know each other better and form into geographical working groups. For you movers-and-shakers out there who want to change the world, this is what you have been seeking. It will be an exciting and memorable event.
Why Americans Are Not Legally Required to Pay​ Income Taxes 

Peymon Mottahedeh, President of Freedom Law School, will hold a FREE seminar. Do Americans have to work, feed, and give part of their labor to their enemies in Washington D.C — the same people who have enslaved them, destroyed their freedom, and physically injured their bodies? Is there a way out of this self-enslavement? Here is an opportunity for Americans to step into the shoes and follow the path of their Founding Fathers and to take back their money and power so their freedfom can be restored. More information here.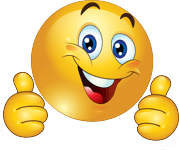 Comments from exit surveys at previous events