Where is the event? How to get there? Where to stay? Where to eat? What else to do while you are there? (This page is under development. Please check back for more details.)
This event will be held in Indianapolis, Indiana.
Wyndham Indianapolis West
Conference Center
The Expo will convene at the conference facilities of the Wyndham West Hotel located at
2544 Executive Dr.
Indianapolis, Indiana 46241
Phone: 317-248-2481
7 miles from the airport 
Wyndham Indianapolis West Hotel
Our primary hotel is attached to the conference facility.
2544 Executive Dr.
Indianapolis, Indiana 46241
Phone 317-248-2481
7 miles from the airport – Free Shuttle
Free Parking
Discount Rate for RPE: $139 (valid until June 10, 2022)
Book Online >> HERE <<
Other Lodging
Many hotels and motels with attractive rates are listed on the Internet. Most listings include a reservation calendar to show rates on the dates of occupancy. Here is a site that shows price and distance from the convention center:  tripadvisor.com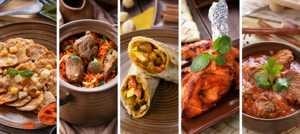 Two lunches & 2 dinners are included with VIP Admission.
Other local eateries are available.
Including Nicolino's Italian Restaurant, Nicolino's Lounge and Café all inside the Convention Center/Hotel. 
More dining partners TBA. 
Indianapolis is served by the Indy (IND) Airport 7.6 miles from the convention center. For the last six years, it has been recognized in the Airports Council International Airport Service Quality Awards as the best airport in North America for those serving more than two-million passengers. IND has the country's largest electric airport shuttle bus fleet and maintains the world's largest solar farm on an airport property.
Other things to see and do
If you are traveling to Indiana for the Expo, it would be a shame not to extend a few days to enjoy the great scenery, local charm, and interesting places to visit. They are described here.