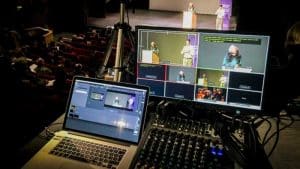 Welcome to the web site of Red Pill University, the mothership of Red Pill Expo. You have been directed here because the livestream and replay of the upcoming Expo is facilitated by the University and incorporated into its archives.
This enrollment will allow you to watch the Red-Pill Expo livestream and also the replay. Your one-time billing will activate your account January 9, 2022.
You can upgrade to a monthly Mentor enrollment to extend your viewing access indefinitely. You also can cancel, or downgrade at any time, and all of these actions can de done by you through your account page.
Your account will be activated when you complete the form below. After that, when you log in to your account a "WATCH EXPO" tab will appear in the main menu at the top of the page. That takes you to the video player where all programs are available.
Segments of the previous Expo may still be available to start watching immediately.
You will be able to watch the livestream of Expo 2021 Lafayette as it happens and see the replay at your leisure through January 9, 2022 (the expiration date of this one-time billing membership).