RED PILL EXPO 2020 JEKYLL ISLAND
Live stream October 10 – 11. Replay October 12 – December 31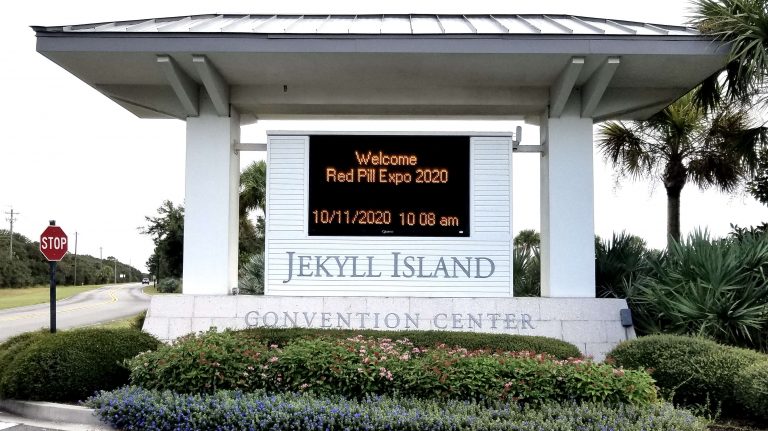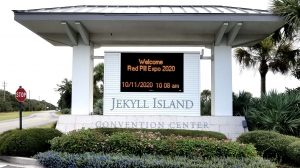 This two-day event can be seen here the same as if you had attended. It includes interludes between sessions, during lunch breaks, and before the Expo begins. These segments will be removed eventually but, in the replay phase, you can skip over them by dragging the position slider at the bottom of the screen.
To facilitate navigating through two days of programming, this replay has been divided into 15 blocks. In some cases, a presentation starting in one block will end in another, but the transition should be automatic.
At the top of the replay screen is a navigation control, provided by IAMtv, that provides two ways to select any block you wish: (1) Click on the down arrow to see the list of blocks, any one of which can be selected by clicking on it; or (2) Click on the left-right arrows to cause the video to jump to the next or previous block as you wish.
Due to technical problems beyond our control, several portions of the audio initially were missing in the replay. However, we were able to restore them from our backup recording, so this is no longer a problem. Because of the delayed availability of these segments, the replay closing date has been extended through the end of December.
THIS CHART SHOWS SPEAKERS IN EACH BLOCK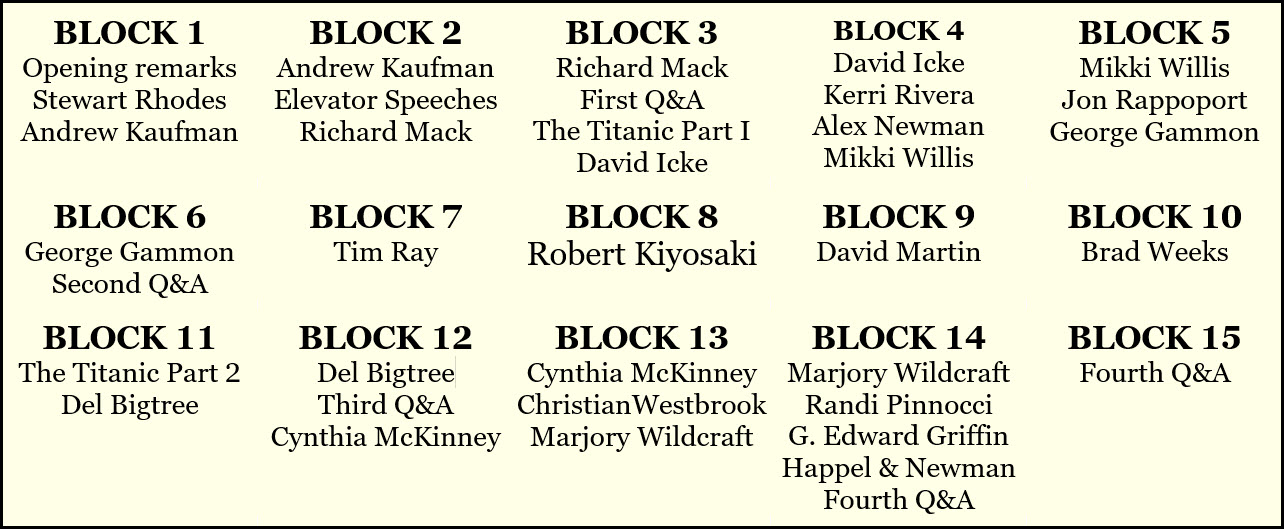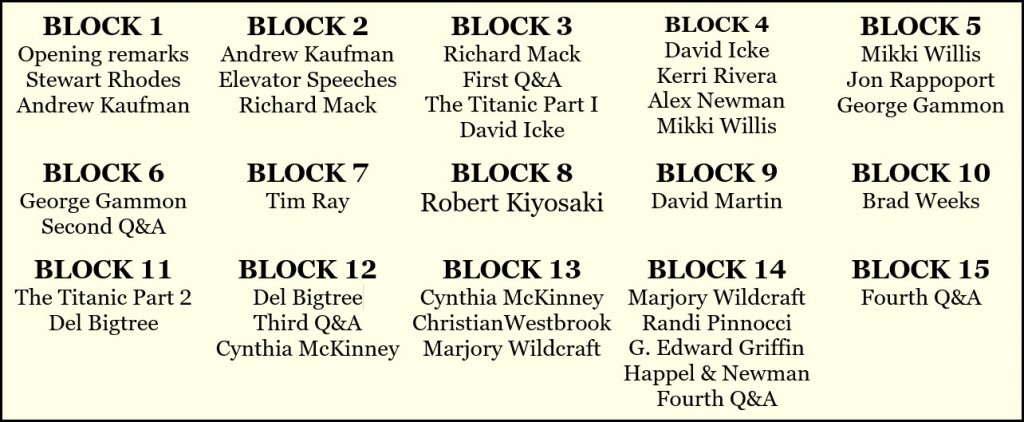 EDITED PRESENTATIONS
As each presentation is edited, it is added to this space where it can be enjoyed exclusively by those who enrolled for the live stream or as Patrons of Red Pill University. When all presentations are completed, CD and flash-drive albums will be made available for those who want a physical copy for their personal library or share with friends. At the same time, the videos will be placed into the Red Pill University Archives where they will be available online as a free public service. Thanks for supporting this global educational effort.
Del Bigtree
We are Winning the War against Forced Vaccinations
Jon Rappoport
The Cult of Covid – Obedient Servants of Technocracy
Andrew Kaufman, MD
The Pandemic Fraud Runs Deeper Than You Think
David Icke
in London Answers COVID questions from Jekyll Island
Mikki Willis
How I Became a Recovering Socialist & Made the World's Most Viral Video
The Titanic Never Sank
Greatest Marine-Insurance Fraud in History – Film by Patrea Patrick
Kerri Rivera
How I Helped 1,600 Children Recover from Autism