Commentary by G. Edward Griffin:  
The QAnon phenomenon that appeared shortly after Donald Trump became President of the United States in 2017 attracted a huge following of Trump supporters who held fast to the belief (or at least the hope) that there was a powerful group of good patriots working deep within government who, with the help of the military, soon would arrest all the corrupt politicians, judges, and bankers and return the nation to control by the people.
For reasons that will become clear in a moment, I knew this was never going to happen because it was a psyop to keep Trump supporters incredibly patient while they waited for the reform they were promised. The reason I knew this was a hoax is that I had seen all of it before, and I published a series of reports on it beginning in March, 2003.  I am republishing those reports now in hope that my experience will help QAnon believers to see the truth. The 2003 report is preceded by a short introduction I wrote in 2018. It is still relevant, so I have left it as is.
*****
The White Knights Will Save Us
by G. Edward Griffin, 2018 September 30
with addendums added through 2020 July 20
We have been hearing a lot lately about a secret, underground movement within the highest echelons of the US government that is preparing to suddenly emerge into full view, arrest corrupt politicians and banksters, pay off the national debt with a huge trove of hidden gold previously stolen from the American people, and save the world from its current path of destruction. 'Drain the Swamp' has become the political slogan that we are told originated from within this group. It's a reassuring story but, unfortunately, I heard all of this in 2003, and none of it was true.
It began when a series of emails started to go viral that were sent out by someone called the Dove of Oneness (shown below). The Dove's message was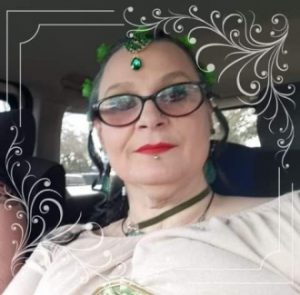 that, even though there was rampant corruption in banking, media, schools, and government, the good news was that there was an underground group of good guys – called the White Knights – who were in high positions within all these institutions, who were fed up with the
status quo
 and were planning a
coup d'état
that was going to happen "very soon". Tens of thousands of Americans who were hungry for good news became ardent followers of the Dove and could hardly wait for the arrival of the next email to get the latest inside scoop from deep within government agencies, the military, and the Supreme Court.
I could smell the fraud a mile away – and said so as gently as I could so as not to be confrontational with my friends and supporters who wanted to believe. My view was that the Dove of Oneness was either some prankster trying to see just how naive the public really is, or a government disinformation agency creating false hope to lull political opposition into complacency and inaction. … [more]